📺 RECORDING | Black in Business: Level Up at Business School
In Conversation with Tabria Lenard and Cole Agbede - Co-Founders of the LBS Black in Business club.
Published
In 2020, MBA students Tabria Lenard and Cole Agbede set up London Business School's Black in Business student club to cultivate an environment that promotes the representation, well-being, and advancement of Black professionals in business.
This year, they helped launch the LBS Black in Business Scholarship, recognising that the cost of business school can be a significant barrier for Black students. The scholarship enables emerging and established business leaders of Black or Mixed Black ethnicity to access the life-changing benefits of business education.
In this session, Tabria and Cole discussed:
Is business school essential? What are the benefits, and how can it help you succeed?

When do you start to see a return on investment?

How can we close current gaps in racial inequality and diversity in business schools?



About the Speakers
---
TABRIA LENARD
Tabria is an MBA 2021 Candidate at London Business School where she serves as the Co-Founder/Co-President of the Black in Business Club and Co-President of the Retail & Luxury Goods Club.
Originally from the US, she holds a BSc in Marketing & Finance from Northeastern University and has been invested in establishing a global career within the retail and luxury industries for the past 9 years. With roles in sourcing at The TJX Companies, buying and merchandising at Bloomingdale's, and project management at Farfetch, she has seen the industry from a multitude of perspectives. Tabria is dedicated to playing a role in the development of the future of luxury retail, and improving the customer experience within it.
COLE AGBEDE
Cole is an MBA 2021 Candidate at London Business School where he serves as the Co-Founder / Co-President of the Black in Business Club and Senior Treasurer of the Sports Business Club.
Prior to LBS, Cole worked as a FIG M&A Associate at the boutique investment bank, Fenchurch Advisory Partners. He will continue in the banking industry post-MBA, having completed his MBA summer internship with Bank of America, Cole is joining their London office full-time in July. Cole is a fully qualified Chartered Accountant and holds a BSc in Economics from the University of Bath.
INTERVIEW BY:
TITO OLANIYAN
Tito is a third-year graduate medical student at Hull York Medical School, current Laidlaw Scholar, and President of the African Caribbean Medical Society.
She has a BSc in Biomedical Science from Warwick University, where she was also a Lloyd's Scholar. Prior to joining medical school, she worked for Lloyds Banking Group for 4 years in their digital division. With roles such as Content Specialist, Business Risk Manager and Innovation Manager, Tito gained great insight into the financial industry. Whilst working within the industry, she helped pioneer and steer conversations around diversity and inclusion, and took an active role in initiatives such as 'Girls Who Code' and 'Women of the Future'.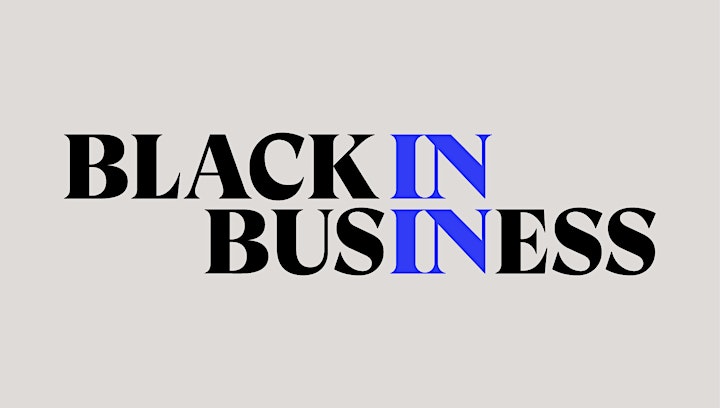 About Black in Business
Black in Business (BiB) is a London Business School Student Association club committed to promoting the representation, well-being, and advancement of Black professionals in business. Run by a dedicated team of London Business School students, BiB is a cultural foundation and network for Black students (past, present, and future) and their allies.
Find out more about the club here.
---
Resources
Black In Business Instagram: @lbs_blackinbusiness
Black at London Business School
Black in Business Scholarship at LBS
Financial Times: Are CEOs living up to the pledges they made after George Floyd's murder?
The Consortium - an alliance of US school members promoting diversity in American business and MBA education.
Management Leadership for Tomorrow (MLT) - a US non-profit changing the face of leadership across sectors and driving breakthrough results for individuals and institutions.
Forté Foundation - non-profit organisation changing the balance of power in the workplace by opening doors for women to reimagining what they can achieve in business.
---
Watch previous Extraordinary Leaders episodes: